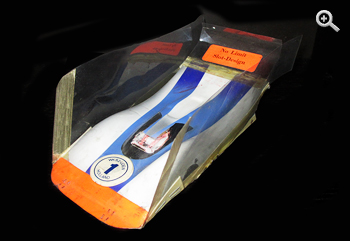 This is the car I used for the 1982 World Championship in Uden.

Camen "Black Box" motor, which was the first generation of small cobalt setups, and Camen McLaren body.

The chassis was a special design with cut-off pans to match the light motor.

This was the last version of the wire-spiders. After this race the steel-chassis came to dominate.